Beer and Alcohol Delivery in
South San Francisco, CA
Find beer, craft beer, seltzer, wine and spirits for delivery or pickup in South San Francisco, CA.
Beer and Hard Seltzers Delivered to Your Door
Order your favorite Beers, Hard Seltzers, and Canned Cocktails all season long.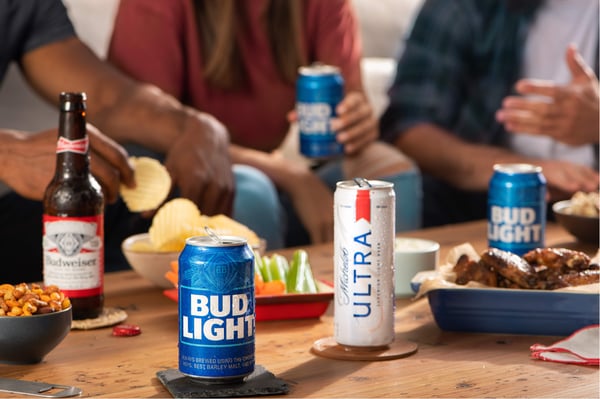 Delivery or Pickup in South San Francisco, CA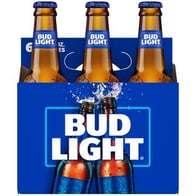 Bud Light® Beer
Bud Light is a premium light lager with a superior drinkability that has made it the best-selling and most popular beer in the United States. Bud Light is brewed using a blend of premium aroma hop varieties, both American-grown and imported, and a combination of barley malts and rice. Bud Light is a light-bodied beer featuring a fresh, clean taste with a subtle hop aroma, delicate malt sweetness and a crisp finish that delivers the ultimate refreshment.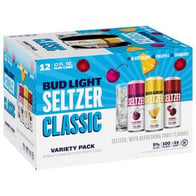 Bud Light® Seltzer Variety Pack
An easy drinking hard seltzer. Bud Light Seltzer is made using a unique 5-step filtration process to ensure a clean finish with no lingering aftertaste. With 100 Calories, 5% ABV, and less than a gram of sugar, you might as well have another one.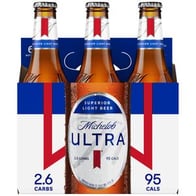 Michelob Ultra Light Beer
Michelob ULTRA is superior light beer brewed for those who go the extra mile to live an active, balanced lifestyle. Containing only 95 calories and 2.6 carbs, Michelob ULTRA is a light lager brewed with the perfect balance of Herkules hops and wholesome grains, producing a light citrus aroma and a crisp, refreshing finish.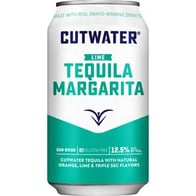 Cutwater Spirits Lime Tequila Margarita
Known as the most popular cocktail in America, the margarita is a San Diego favorite. Featuring a bold Tequila aroma with bright notes of lime and splash of orange in the mix. Refreshing and balanced.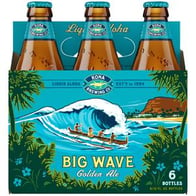 Big Wave® Golden Ale
Paddle into easy-drinking, island refreshment with Big Wave. So smooth, it's like catching the crest of a breaking wave at Oahu's Makaha Beach and gliding all the way into the sandy shore. Paradise is just a sip away, so bring your ohana along for the ride. One life, right?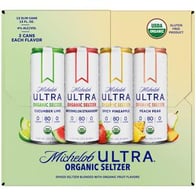 Michelob Ultra® Organic Hard Seltzer
Michelob ULTRA Organic Hard Seltzer variety pack offers 3 flavors of hard seltzer drinks: Cucumber Lime, Spicy Pineapple and Peach Pear. These hard seltzers only use all-natural, high quality ingredients. These hard seltzers are certified organic and have a 4% ABV. Michelob ULTRA organic seltzers are also zero sugar drinks that contain 0 grams of carbs and 80 calories so you have a drink to enjoy that doesn't ruin your diet. Michelob ULTRA Organic Seltzer: As Real As It Tastes
About Buy Beer Online
We know you've got a lot going on so we created Buy Beer Online to make your life a heck of a lot easier. How do we do that, you ask?
We've curated a list of all our favorite brands and beverages that you can buy online for pickup and delivery and connect you with the closest places to get those crispy beverages.
Browse for your favorite brands and see where they're available today, and enjoy (responsibly)!